Select your genre:
My Awards:
My Badge Collections:

Games
JUST FOR YOU DOUBLE 0 SEVEN
WARNING TO ALL MEN YOU MAY FIND THE CONTENTS OF THIS PAGE EXCITING
Don't see me online?


Leave a note and
I'll get back to you later.
You scored as Faerie. Faerie: Aren't you a cute little flying person? Faeries are earth spirits. They live among each element completely hidden. They have cousins called Pixies. Pixies however, are very mischevious. They enjoy tormenting other creatures for fun. Little pranksters.. I hope you never meet one. Pixies have a bad reputation for finding a creature and clinging to them until death. Faeries can be somewhat close to a Pixie, but mostly they are loving, playful, and carry with them a child-like enthusiasm for life. Hide among the pedals of a Daisy, you are a Faerie.



| | | |
| --- | --- | --- |
| Angel | | 75% |
| Faerie | | 75% |
| Mermaid | | 59% |
| Dragon | | 50% |
| WereWolf | | 42% |
| Demon | | 17% |


What Mythological Creature are you? (Cool Pics!)
created with QuizFarm.com
In the Pan Historia Junction Novel:
I just hang around at Pan Historia I have yet to participate.
Please be patient with me.
IN THE NOVEL
AMORE MORTALE
Annika 'Nika' to her friends is a frustrated housewife and mother. She is feeling very unappreciated and unloved. Rarely dressing up anymore she doesn't feel sexy either. At least until a stranger comes along and turns her world upside down. She knows it's a sin to commit adultery but she can't help herself this man makes her feel incredible how can she possibly resist that.

IN THE NOVEL

URBAN RULE
Name: Annika Randall
DOB: July 12, 1981
Age: 23
Sex: Female
Hair color: Blond
Eye Color: Blue
Height: 5' 7"
Weight: 125 lbs.
Residence: New York City
Occupation: Social Worker


History: Nika is a gentle soul 2nd of 5 children she was a babysitter more often than not since her older brother Jarren wouldn't do it. They had not lived in one of the better parts of town and she often saw neglect and abuse within a family. These things shaped who she would become and why she became a social worker. She wanted to help. Unfortunately she discovered their hands were often tied in some of the worst situations. While other times injustice ran rampant and destroyed good families. She did her best to see that those injustices were righted but once the damage was done it was done. She tends to be just a bit melancholy when not working. Her fiancée an up and coming young lawyer had been killed by a mugger nearly 2 years before, this caused her to go into her shell as all Cancers do when they are hurt.

You are the spirit of wisdom. You are wise beyond
your years and know what others don't. You are
what others need in a freind. You might appear
shy but are strong.

What kind of element fey are you? (PRETTY PICS)
brought to you by Quizilla




You represent... playfulness. Playfulness can often be mistaken for sluttiness or
flirtiness... Flirting is something you enjoy
doing, but you're mostly just about having fun.
You're into partying, and it's seems that
people enjoy your company as much as you enjoy
their's.

What feeling do you represent?
brought to you by Quizilla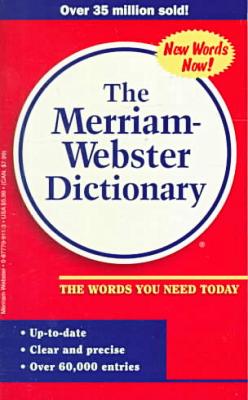 You're The Dictionary!
by Merriam-Webster
You're one of those know-it-all types, with an amazing amount of knowledge at your command. People really enjoy spending time with you in very short spurts, but hanging out with you for a long time tends to bore them. When folks really need an authority to refer to, however, you're the one they seek. You're an exceptional speller and very well organized.
Take the Book Quiz at the Blue Pyramid.

:: how jedi are you? ::
Take the quiz: "What type of cat are you?"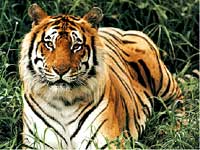 tiger
You're not a normal house cat. You're all muscle. Kinda like Arnold Schwartznager with stripes.

Jaina Solo

What Star Wars character are you?
brought to you by Quizilla
TOP OF PAGE
My Novels:
Pan Historia Junction
Zone : Science Fiction
My Reference Books:
My Blog:
My Salons:
My Friends:
Singara
Liaus Horatius
Wladimir Wienkowsky
Shakhar Sasse
Lakrie
Justin Tyme
Annika Randall
Willa LeBlanc
Amelia Pearl
My Favorite Reads:
Yesterday's Children - Out of Print
My Pandas: