Select your genre:
My Awards:
My Badge Collections: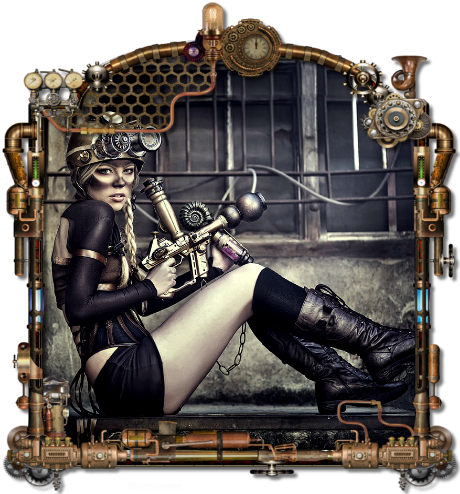 In 'The Next Adventure':
Born to an unwed factory worker in Boston, Claudia led a life of hardship. Her mother struggled to raise her and did well enough all things considered but still could not fully support two mouths to feed. For this reason, Claudia started working in the factory as a child and discovered her aptitude for machinery. She began fixing parts and making repairs for money and by the time she was a teenager, was making more in wages than her mother.

Claudia decided to put herself through school, working nights in the railyard to pay her expenses. She was a gifted engineer and applied herself but was laughed out of most engineering institutions. However, determined to get an education, she forged documents and dressed as a man to attend Rutgers. After graduation, she began pleading for a job, however it was difficult to find one being that she had gotten her degree under false pretenses.

She took to waiting outside the patent office and various firms with blueprints in her hands begging anyone to just see what she could come up with. The person who would finally take a look was Nikola Tesla. Similarly ostracized in the community though for different reasons, he was curious and saw potential in her work. That, and his friend Sam Clemmens thought her method for obtaining the degree was funny as hell. So, she went to work as his apprentice where she has been fr the last five years, observing the master at work... but mostly getting his coffee.


My Novels:
Tales of the Clockwork Empire
The Next Adventure
My Reference Books:
My Blog:
My Salons:
My Friends:
My Favorite Reads:
My Pandas:
For writing posts that are always adventurously cheerful!
Apr 15, 2016 11:09 am
Whoa.
Feb 13, 2016 04:44 pm
Best portrayal of Tesla EVER
Feb 07, 2016 12:07 pm