My Awards:
My Badges:

Muse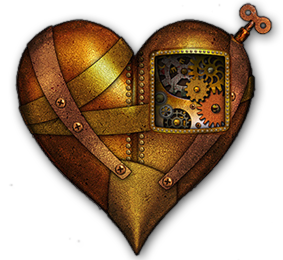 Primrose is the creation of a famed scientist, Angelo Gaspard and his business partner in the venture, Don Pietro Castanza. She was created by him to be a tool and assassin. However, Gaspard took her creation as a challenge and brought it to the next level by creating a self-sustaining aether powered engine to fuel the automaton.

Even Gaspard had no idea how he had outdone himself. The aether in the engine took on a life of its own as it drew energy from the cosmos around it, granting Prim the ability to feel and experience what we know as a 'soul'.

Even though she has only been 'alive' a scant five years, she has made a name for herself as a famous attraction to be oggled by people who wish to see the worlds first human automaton. Prim detests the attention and craves to assimilate more knowledge and human likeness, though it is difficult to achieve under the thumb of Castanza.


My Novels:
Tales of the Clockwork Empire
Phantasmagoria
My Reference:
The Victorian Age
My Blog:
My Salons:
My Friends:
Aaron Morgan
Onica
My Favorites:
My Pandas:
A thrilling rooftop chase!
Jun 20, 2014 02:13 pm
Becoming human... Love this post!
Jun 04, 2014 11:26 am