Select your genre:
My Awards:
My Badge Collections: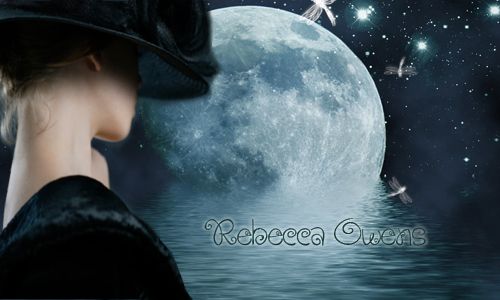 Name: Rebecca Rowena Owens
Nickname: Becky or Becca
Age: 18
Religion: Wiccan
Race: Human
Birthday: June 21, 1992
Birth Place: Boston, Massachusetts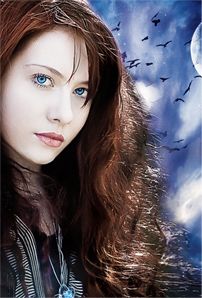 Emma Stuart Owens and Patrick Owens first stepped onto the banks of Massachusetts in the 1630s with the first set of pilgrims immigrated to the area. Though, they were not pilgrims themselves. They had however been persecuted for other reasons. You see Emma and Patrick were what the world would call witches they practiced what they thought was Paganism believing in a complex set of gods and goddess and magic. Their powers only heightened their beliefs. Emma could see things. Not things in the future but things from another world. Spirits and ghosts. People who were supposed to be dead and other small creatures. Patrick had a knack for controlling certain aspects of the elements. The two together, were a non stoppable force. However, they had a terrible run in with vampires and were nearly turned themselves. But the two saw vampirism as evil. They could not stand the idea of one day drinking human blood and becoming immortal, becoming monsters. After their run in the vampires, they had a run in with the law. Emma and Patrick thought the two were connected and somehow, they escaped persecution and disguised themselves as puritans, heading for the new world.

Throughout the centuries the Owens have always practiced Witch Craft. Each Owen was born with a strange talent. Some were useful, some, where not useful. Others were powerful. Others were not. One thing remained the same, the Owens avoided vampires at all cause, and tended to stay in the Boston area, rarely going overseas because that was too close to the vampires that tried to change them so long ago.





Rebecca Rowena Owens was born in mid June during the 1990s. Her parents were not going to have another child after their first one named, Victoria was born four years earlier. So, Rebecca came as a bit of a surprised and Becky's mother Jillian always swore her husband cast a spell on her to have Becky. Only the spell went hay wired because Ethan had wanted a boy and Becky was most certainly a girl.

Becky grew up in a rather normal family home except for the fact that it was a family of Wiccans who had strange talents. There was her sister Victoria who could see things. The very things their great something grandmother could see. Spirits, and dead people. Things no one else could see. Becky's mother, Jillian, though not from the Owen family was also a witch. She had a talent as well, Jillian could control the weather to a point and Ethan could vaguely see things that were happening in the present though he could not control it.

Becky had a talent all of her own. She could will things into being. If she wanted a candle to light, the candle would light. If she wanted an object to move, it would move. If she wanted it to rain it would rain. It took her several years of practicing to bring her talents into light and she became very proud of them. Though, keeping with the secrecy of her family, she did not show the talents off lightly. They only came into play outside her family if she really needed them too. Rebecca had small group of friends that really consisted of two guys and her best friend Piper. Her friends of course new her secret but no one else did.

Rebecca graduated highschool with average scores and began college the very next year. So far her life, with the execption of being a witch was completely normal and rather dull, until a certain vampire decided to show up. Now, she must chose between her morals, her life, and her death.




My Novels:
Twilight - Eternity
My Reference Books:
My Blog:
My Salons:
My Friends:
Dr Carlisle Cullen
My Favorite Reads:
My Pandas:
A Great Reading
Aug 20, 2012 02:01 pm