Select your genre:
My Awards:
My Badge Collections: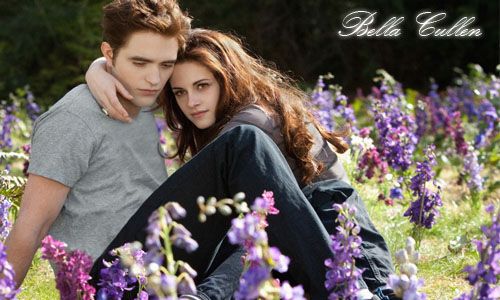 Name: Isabella Marie Swan Cullen
Nickname: Bella
Date of Birth: September 13, 1987
Place of Origin: Forks, Washington
Hair Color: Brown
Eye Color: Brown
Height: 5í4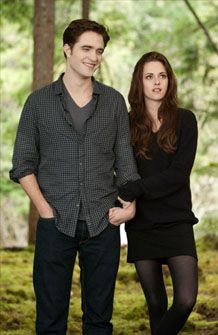 I was born In Forks, Washington. My parents, Renee and Charlie got a divorce when I was still a baby so Iíve never lived with both of them. I suppose that means Iíve never had a mom and a dad living in the same house like most normal people do. But then again, Iíve never quite been normal. I grew up mostly in California and Arizona, Mom preferred sunshine and the warm sun to wet and cold and rainy like Dad. Every summer I would spend a month in Forks with my dad. I hated Forks. It was so wet and dreary and there was nothing there.

But then, Mom decided to marry Phil. Phil was nice. But he wanted to go on the road as a minor league baseball player. And Renee missed him when he was gone. So, I decided it was time to move in with my Dad. I wasnít sure at first if this was going to be a great idea or not. But in the end it turned out to be one of the best ideas I had ever had.

At first, Forks felt completely foreign to me even though I had spent a month there every summer for as long as I could remember. I wasnít used to the wet, cold, rainy weather. I wasnít completely miserable, just homesick. And I missed my Mom too.





But gradually, I began to like Forks. I meant the Cullens at school, and after several events, found out that they were vampires. I didnít even know vampires were real at the time. And I soon fell in love with Edward Cullen.

After I meant Edward, my life completely changed to an extent that wasnít even funny. Though, I suspect that later on I might think it funny. I mean seriously, why would a 100 year old vampire fall in love with me? But he did, and eventually we got married. Through a certain event, I became pregnant and nine months later had a healthy, human, baby girl we named Elizabeth. After Edwardís real mother.

I have for the time being, decided to stay human for Elizabethís sake, but perhaps when she is a little older, Iíll change my mind and have Edward change me. Until then, I plan on taking every day, one step at a time. After all, thatís really all you can do when you are in a situation like mine.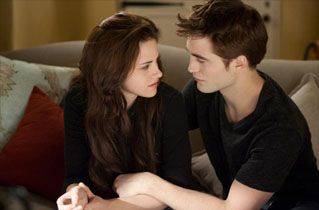 Bella Swan is a character created by Stephenie Meyer and all rights should go to her.

Bella's Bio is taken from The Twilight Saga: The Official Illustrated Guide by Stephenie Meyer


My Novels:
Zone : Fantasy
Twilight - Eternity
My Reference Books:
My Blog:
My Salons:
My Friends:
Alucard McCray
Dr Carlisle Cullen
EdwardCullen
Isabella Marie Swan Cullen
Edward M Cullen
My Favorite Reads:
My Pandas:
2018 Bella Post of the Year
Jul 03, 2018 12:54 pm
2017 Bella Post of the Year
Jun 22, 2017 03:57 am

Sep 18, 2016 03:16 pm
2016 Bella Post of the Year
Jun 19, 2016 06:24 pm
2015 Bella Post of the Year
Jul 10, 2015 09:55 pm