Select your genre:
My Awards:
My Badge Collections: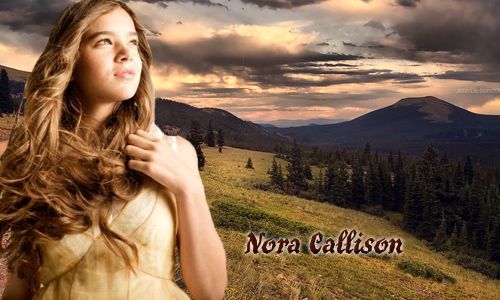 You must pay for everything in this world,
one way and another.
There is nothing free except the grace of God.
~ True Grit ~
Name: Nora Jean Callison
Age: Just shy of 16 when turned
Date turned: 1866
Birth date: January 26th 1850
Birthplace: Charleston, South Carolina





A lot of things have happened in my life. But I supposed I should start with the beginning. I was born to a rather well off couple from South Carolina. No, well off is not the right word. They were plantation owners. Much like the rich of South Carolina was. That is until the war between states broke out. Then they fled west with my brother. I on the other hand, had been sent to school over in England. It was a very well to do school. My parents stating that I would be better off in school, than at home, where I would be under foot. Even though they had slaves to watch over me. I think they just wanted to get rid of me.

When I was 12, my parents died. Of course, I donít remember the reason for their death now. That was so long ago. They left half of everything to my brother, Charlie. The rest to me. My finances were to be used for school and such.





And then, when I turned 14, my brother suddenly disappeared. Now, he was the only thing I had left in the world, and he was my best friend. He always sent me letters and packages. Sweet gifts of candies and such. So, I was determined to go back home and find him. Only, I wasnít sure how to do that.

Somehow or another, I ended up in the west. Once again, the details of how I got to the west are gone now. But I did get there. I mostly remember sneaking away from the boarding school. Somehow, getting passage on a ship to America and then making my way west.




I remember the trails. I remember a certain strange Doctor looking after me when I got sick. The one thing I do remember is seeing Charlieís picture on a wanted poster. Of course, I didnít think anything of it the first time I saw it. As he looked some different. But after, I saw newspaper after newspaper, and picture after picture, I knew it was him.

Of course, me being as fool hardy as I normally am, took up with the idea of catching up to my brother. Especially now that I knew he was alive. I had figured my school mistress told me my brother was missing because he was a wanted man. Better to let me know he was dead than a wanted man. The other girls in my school would not have received me the same way.




What happened after that you may ask? Well, I caught up with Charlie Callison. But as I found out far too late, he was not entirely human when I meant up with him. He turned me of course then. Charlie knew enough not to let me escape as a human. And after that, my life changed entirely. Whether or not it was for the good, is yet to be reckon.


The wicked flee when no man pursueth:
but the righteous are bold as a lion.
~ Proverbs 28:1 ~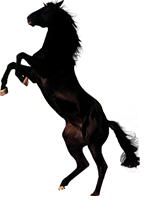 My Novels:
Zone : Fantasy
Twilight - Eternity
My Reference Books:
My Blog:
My Salons:
My Friends:
Dr Carlisle Cullen
Marcus Volturi
My Favorite Reads:
My Pandas:
2013 Nora Post of the Year
Jun 26, 2013 07:24 pm
2012 Nora Post of the Year
Jun 23, 2012 11:50 am