Select your genre:
My Awards:
My Badge Collections: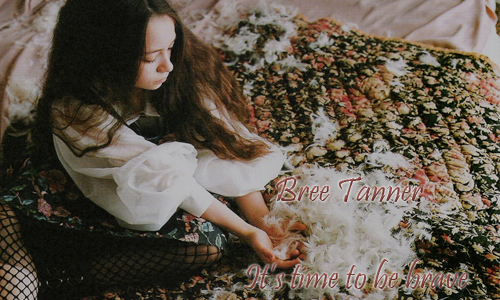 My name is Bree Tanner. Yeah I know, crappy name right? But it is my name, and there isnít anything I can do about so like it or kiss my ass. I guess youíre here for my story so here it is so far anyway.


I was born about 15 years ago. Yeah, Iím pretty young. See I always thought my parents didnít want me because my Mom left when I was really little. She got tired of Dad beating her up. I donít know why she didnít take me with her. When I was little I used to day dream about meeting her again. Like that will ever happen.

Anyway, besides Dad beating the living shit out of me, most of the time, I lived a fairly depressing childhood. Dad was never around and when he was, he had a girlfriend with him and was drunk. Most of his girlfriends didnít put up with his shit anymore than my Mom did. So they left.

I never really had much parenting at all. I lived with my baby sisters who were normally Dadís girlfriends for the most part when he wasnít home or his ex girlfriends. They didnít give a shit about me anymore then he did.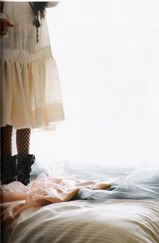 I did have a few friends at school but no one who really mattered much to me. People didnít matter much to me to begin with. They, normally where there to hurt you. So I tended not to get too close to people.

One day I finally got tired of my dadís beating me up. I finally had enough and took off. He always told me that if I ever ran away from home, I would starve to death because I didnít have a license and wasnít 16 so I couldnít work. Where did I think all the money he earned came from? He would yell at me. But I didnít care, so I ran off.

This was probably one of the worst decisions I had ever made in my life. For the first few days, I revealed in the fact that I was finally free of him. But when the money I had stolen from my dad ran out, and I realized what a horrible thief I was, I began to realize what a stupid idea, running away had been.

Then I meant him. Riley. And my whole life changed. This is where my story really began. But the outcome of it, is still being played out.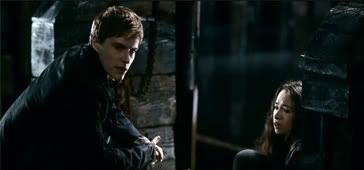 I didnít care what anybody thought anymore. Didnít have to.
Like Riley said, I was a god now.
Stronger, faster, better. Nobody else counted.
~ The short second life of Bree Tanner~


Bree Tanner is a creation by Stephenie Meyer. All rights go to her.
My Novels:
Twilight - Eternity
My Reference Books:
My Blog:
My Salons:
My Friends:
My Favorite Reads:
My Pandas:
2012 Bree Post of the Year
Jun 26, 2012 04:28 pm
1st Annual Bree Post of the Year
Jul 05, 2011 07:30 pm