Select your genre:
My Awards:
My Badge Collections: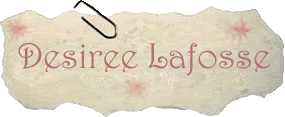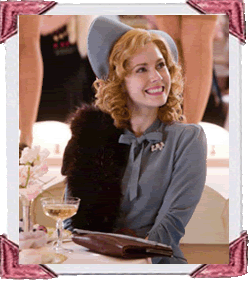 Name: Desiree Edyth Lafosse

Age: 28

Species: Vampire

Birthdate: June 27, 1908

Date Changed: September, 1936

Hair color: Red

Eye Color: Burgandy

Height: 5'4"





Desiree Edyth Lafossee was born to a middle class store clerk and his wife who had been the daughter of an up tight Anglican minister. Though, her Grandfather had died before she was born, Desiree's mother constantly quoted him, and so Desiree, often felt as if he was still alive, and resented him to the core. Her parents were not strict with her at all, as a result of Desiree's Grandfather being too strict with her mother. Her parents, it seemed had one goal in life for her. That was for Desiree to marry, so at a very early age, they interduced her to a several young boys all from good families.

Of course, each young boy, was toyed with and flirted with. Desiree found that if she toyed with a boy and flitered with them, than she could get exactly what she wanted out of them. Be it a date to a party, or a movie, a pair of new shoes, even dresses. With her good looks and charms, Desiree used and abused her talents with these boys. Which may not exactly had been what her parents had in mind, but as long as she was happy, they kept quiet about their daughter's ways.

Having a slightly independent spirit, Desiree never could settle down with just one man. Why devote yourself to one man when you could have a dozen showering you with gifts at the same time? And so by the time she was 28, Desiree, had at least three or four men she regular spent time with.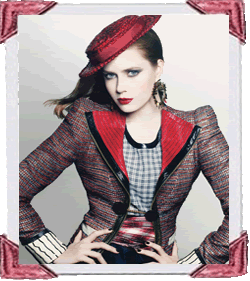 Unknown to Desiree one of these men, were madly infatuated with her. The man, who was really a vampire, somehow, manage to get Desiree alone, and things went badly wrong. Getting cold feet,the vampire disappeared before she woke up.

However, Desiree, being the smart and educated young woman she was, knew that she defiantly wasn't human. The thirst for human blood was uncontrollable, and she soon found herself drinking the life out of many human men.

A few months after she was turned, Desiree meant another vampire who took her under his wing for a time. Educated her in the vampire world, and then Desiree dropped him.

Always having had fun with the men, Desiree still keeps up this reputation. She finds a hansom rich man at a fancy party or club, lures them away to their home, and then sleeps with them. Sometime during the night, she drinks them, and then takes their money, and covers up their deaths. As a result of this, Desiree, has quite a large sum of money hidden away in a bank account in England. She loves blending in with the human society and keeps up a high profile. Wearing contacts in public to disguise her vampire eyes. Desiree, never makes a mistake and always gets way with each meal.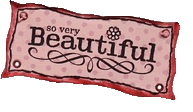 I hate boys, but boys love me.

I think they suck and my friends agree.

"How can a woman be expected to be happy with a man
who insists on treating her as if she were a perfectly normal human being."
~Oscar Wilde~
My Novels:
Twilight - Eternity
My Reference Books:
My Blog:
My Salons:
My Friends:
My Favorite Reads:
My Pandas: