My Awards:
My Badges:
In the Life As We Know It Novel: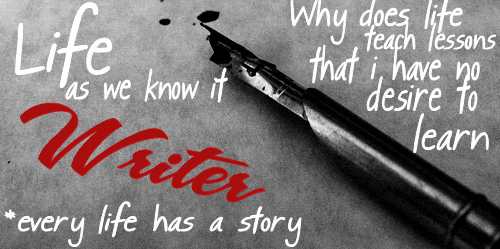 Jennika is a successful author of fiction romance novels and has dabbled in some thrillers on the island of Marsala in Sicily, Italy. She grew up the only child to Marion and Victor Navayne, when her father died when she was 10, her mother remarried much to Jen's dismay. She didn't like her stepbrother Roger who was 6 years older than her.

Growing up he'd abuse her anyway he could and she never told, once she moved out at 18 she didn't look back. Jennika barely speaks to her mother and tries to hide from her stepbrother but he has a habit of popping out when she least expects it.

But what hardly anyone knows about Jen is she is psychic, she can only see into the past when she touches something. When she isn't working she on a committee to help other girls like herself who are suffering in abusive homes.




*One in every four women will experience domestic violence in her lifetime.

*Females who are 20-24 years of age are at the greatest risk of nonfatal intimate partner violence.

*Most cases of domestic violence are never reported to the police.

**For more information or to get help, please call:
THE NATIONAL DOMESTIC VIOLENCE HOTLINE at 1-800-799-7233
THE NATIONAL SEXUAL ASSAULT HOTLINE AT 1-800-656-4673
THE NATIONAL TEEN DATING ABUSE HOTLINE AT 1-866-331-9474


My Novels:
Life As We Know It
My Reference:
My Blog:
My Salons:
My Friends:
Cameron Reynolds
Rebecka Surman
Ryder Harte
My Favorites:
My Pandas:
Knowing Exactly To Whom She Has To Thank
Mar 01, 2010 12:51 am