My Awards:
My Badges:

Supporters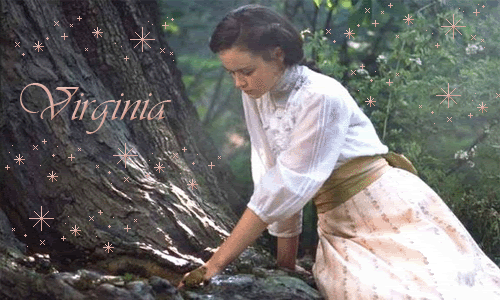 ~In Vices and Virtues~

Name: Virginia Hahn




Name Meaning: Virginia is of Latin origin and comes from the ancient Roman Clan name of Verginius. Virginia was originally spelled Verginia and the meaning of the name is Maiden.

So Virginia's name means Maiden who is cocky.

Plane of Origin: London England

Age: 16

Height: Five feet

Weight: 100 pounds

Build: Petite

Hair color: Dark Brown, curly and wavy, usually worn down or in brains of some sort.

Eye Color: Blue





Defining Characteristics: Virginia believes that she is the almighty one who can do no wrong and can do whatever she wants, even if it's not technically legal or allowed. She loves to break rules for the thrills and defends everything she can. If a person tells her to sit, she will stand. If they tell her to eat she will drink.

She's a little mistrusting, and thinks a little too high of herself. She's some what of a brat and likes things done her way. However, when all is said and done, she has a kind and loyal heart, is an awesome friend too.

Brief History: Virginia's mother Maia Hahn was raised in the rather well to do family of the Hahns. Although Maia had everything she could ever want in life, she was expected to do and say things she did not nessecerily want to do. Her parents even expected her to marry the extremely boring Mr. Wakerfield or rather the man was her cousin. Maia, refused to marry him, stating she wanted to be an actress and ran away to join the Theater Royal in Drury Lane London.

After she ran away, Maia fell in love with a stable man by the name of Garrison Falken, nine months later; Virginia was born taking her mother's last name rather then her father.

From an early age, Virginia lead a rather extrodery life. Growing up in a theater was not something most children did. However, at the same time, this provided Virginia with a very culterized view of the world. She was schooled, in Latin and French, mathematics, reading and writing from the play writer who had been all over the world and knew all kinds of things. From her father, she learned how to ride a horse. From the dancing instructor, she learned how to dance. From her street friends, she learned how to fight. And from the chorography director, she learned how to fence. From her mother she learned all the things she needed to learn on how to become lady.

When Virginia was sixteen years old, after years of no contact from her mother's family, Maia's parents came for a visit. The concluded that Maia had fallen far beneath them, and that Virginia needed a proper up bringing and insisted that Virginia come and live with them. To be educated in all the fine manors as a lady. The could not have one of their own behaving so badly.

The next day, Virginia left everything she new behind and went to live in Bath with her mother's horrid family. Something she is not looking forward to in the least.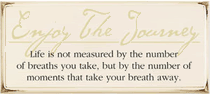 Business, you know, may bring you money, but friendship hardly ever does.
~ Jane Austen ~
While this home is created by Virginia I would like to Thank Adeia Eurydike for the graphics and suggestions. And I would also like to thank Lysandra Demetriades for the suggestions she gave me as well


My Novels:
Zone : Fantasy
Zone : History
Writer's Muses
Vices and Virtues - Out of Print
My Reference:
The Copper Pot
Gaia's Daughters
The Craft Faire
My Blog:
Virginia's Journal
My Salons:
My Friends:
Imershatmuchetshu
Shemeit
Beatrix
Isabella Swan
Roger Worthington
Rada Falenkova
Guenevere
Georgiana Lyon
Sibylla of Jerusalem
Gabrielle du Vallon
Erich Michael Braeden
Amelia Bosque
Awoserra Aqenenra Apepa
Isabella of Jerusalem
Morgana Starr
Doran Cloudrunner
Adriene
Kade
Bronwyn
Alice M Cullen
Alexandra Morel
Cassidy McGregor
Princess Tadinanefer
Sienna Russo
Rosalie Hale
Maria the Genie of the Bottle
Rebecka Surman
Mike Newton
Dr Carlisle Cullen
Emmett Cullen
Esme P Cullen
Camille West
Alexei Nikolaevich Tsarevich
Nathaniel Ross
Andre Couteau
Lysandra Demetriades
Heloise of Ibelin
Stefan Strigoi
Wyatt
Helenus
Leah S Clearwater
Adeia Eurydike
Eleanor de Hautefort
Jehanne de Saint Sauveur
My Favorites:
L'Affaire - Out pf Print
Twisted Fate - Out of Print
Kingdom of Conscience
Vices and Virtues - Out of Print
Twilight - Eternity
Strange Harbors - Out of Print
Hogwarts
City of Gold
My Pandas:
Best Memories of Drury Lane
Jan 2009