Select your genre:
My Awards:
My Badge Collections:






The Lady Georgiana Lyon, Baroness Huntingdon (by courtesy). Eighteen years of age, possessing a certain beauty and aptitude for drawing, singing and playing the pianoforte. By all accounts: irredeemably spoiled, and most disdainful of those less fortunate than herself.



Bereaved of both her father and mother by the age of four, Georgiana, in the absence of other relations, became the ward of her aunt's husband, Sir Edmund Lyttleton, an impoverished baronet. She was raised at Crossgrove Hall in Devonshire with Sir Edmund's own children. Unlike many children who become dependent on the household of the members of their extended family, however, Georgiana had always been expected to grow up to be a young lady of good prospects; her father had been the first in line to inherit the title of Earl of Torrington from his elder brother, and, in the lack of male heirs of direct descent from the first Earl of Torrington, Georgiana stood as the successor to her uncle's title. As the future Countess of Torrington, her situation as the ward of Sir Edmund was hardly one of desperate dependency; she had been left a dowry which was valued at in excess of sixty-thousand pounds, and could expect to make the very best of prospects on reaching a marriageable age.

However, such lofty expectations could not have failed to make some impact on her character. It was sometimes noted that, for a girl of such young age, she possessed a regard rather too high for her own accomplishments and the good fortune of her birth. And while she could not (openly) be accused of a haughty spirit or of girlish conceit, it was undeniable that the young Lady Huntingdon was too proud of her own situation, which, of course, caused some of those who liked her less to wonder if the superb luck which had made her a baroness by courtesy and the heir to a peerage from her infancy would not run out.

In fact, it had been a series of ill-fated events which had led to her being placed first in the line of succession. The first of these was that the current Earl of Torrington, Lord Charles Lyon, had the misfortune of a barren wife, and thus, was left without apparent heirs. The second had been that the heir presumptive, his younger and only brother, Lord George Lyon, Baron Huntingdon, had died when his horse shied during a fox-hunt and threw its rider off (rumour went, also, that he had been drunk at the time). He had had the extraordinary bad luck to have dashed his skull on a rocky patch upon the otherwise soft heath, and by the time he was carried home and the injury inspected, he was already dead. The third piece of bad luck was that George Lyon's only child was a baby who had been born only the previous winter: a girl child, who now stood as the Earl of Torrington's heir.

Vices: An adamant (if somewhat misguided) sense of pride, in both her person and her situation. There are some who say that Lady Georgiana's achievements fall a little flat of the praise which they are given. Likewise, some find her doll-like beauty less pleasing than the warm, genuine countenances of many girls her age. Georgiana's unattractive tendency to disdain those naturally less fortunate than herself has been remarked on by her critics, namely the Hortons of Pennyton Grange.

Virtues: For all her petted upbringing, she is a young woman of extremely civil manners and graces, of which those who are prone to make such observations might say speak the air of true nobility. Others, of course, would call it hauteur.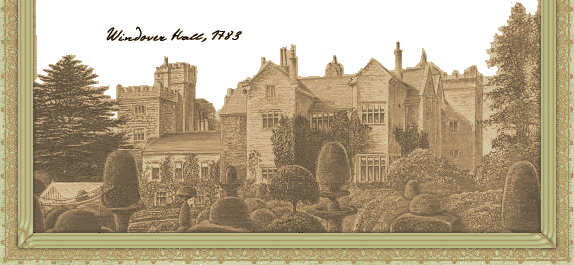 Design by Georgie. Best viewed in Firefox, or IE 7+.
My Novels:
Vices and Virtues - Out of Print
My Reference Books:
My Blog:
My Salons:
My Friends:
Andre Couteau
Meredith Campbell
Ottokar Ritter von Reuss
Rye Lel
My Favorite Reads:
Zone : History
L'Affaire - Out pf Print
My Pandas:
How to be Properly Catty in Regency Society
June 2009