Select your genre:
My Awards:
My Badge Collections:

Supporters

Games

Muse

Achievement

Service
(I am in a very happy relationship with my girlfriend Genevieve Blake. I am hers, mind body and soul. Other women I kill..)
Le Tueur De Carte De Tarot
My Valentine's gift in 2009 from my beloved Genevieve.. A brand new Aston Martin V8 Roadster.. This one won't be used for murder..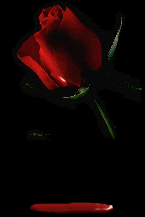 ~Know our hearts belong to the one love we share..~
My Novels:
Writer's Muses
Zone : Horror
Cold - Out of Print
My Reference Books:
From the Balcony
The Craft Faire
My Blog:
My Salons:
My Friends:
Genevieve Blake
Stanley Jobson
Arynthya
Hanzo Yamatta
Dr Hayden Falkirke
My Favorite Reads:
Wild As The West Texas Wind - Out of Print
Chosen
Star Trek: Beyond Star's Reach - Out of Print
Zone : Horror
666 West End Avenue
Cold - Out of Print
Pirates of the Caribbean: Clash of Steel - Out of Print
My Pandas:
i love your post
Apr 28, 2010 06:14 pm
Nastiest Discovery
Jan 2009