My Awards:
My Badges:

Service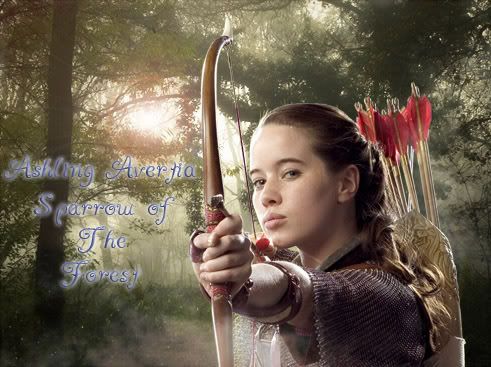 In Kingdom of Conscience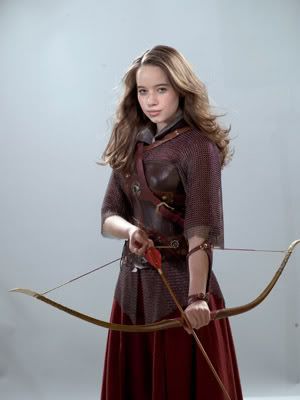 Full Name: Ashling Avertia

Name Meaning: Ashling is of Irish origin and means Vision or dreamer.

Nick Names: Ash, Little Ashwood. Little Ash. Ashy

Birthplace: Bole, Nottinghamshire

Birth date: October 22, 1175

Age: 17

Hair color: Brown

Height: 5í3

Body or Build: medium built but petite.

Status: Unmarried.

Family:
Mother: Ashla Avertia (decease)
Adopted Father: Tristan Avertia
Brother: Simon Avertia

Defining characteristics: Quite, and content with life. Ashling is a very happy, positive person. She always looks on the bright side of things. She has an even temper, expect when provoked to the cause of her beliefs. She is very loyal and compassionate. A rather fun loving and caring person. She does not need to be the center of attention and indeed tries hard not to be. She would rather be alone with her horse off in Sherwood Forest then with people. Something her father always chides her on.

Current Residence: On the outskirts of Bole in the district of Nottinghamshire

In the year of 1175 Ashla Avertia was raped by Lord Geoffrey de Hauteville nine months later, she had a little girl named Ashling. At first, Tristan resented Ashling, but the moment he held the little girl in his arms, he fell in love with her and took her in as his own. Nine years later, Lord Geoffrey decided that he needed to get rid of Ashla. The guilt of what he had done to her had eaten him up.

In 1184, Lord Geoffrey hired a bunch of thugs to rob the house and get rid of Ashling and Ashla. Ashla, made Ashling hide before the thugs noticed the nine year old. After the thugs, robbed the house, the tried to rape Ashla, but Ashla, pulled a knife out on them and she was killed for her effort. It took Ashling a long time to adjust to life without her mother, and at first she was full of resentment and anger towards Lord Geoffrey and the men who killed Ashla.

After a while of being angry at everything, Tristan pulled Ashling aside and told her, that her mother would not want revenge for her death. Nor would she want Ashling to be so unhappy and angry. She would want Ashling to remember her and the happy times they had together. Ashla would want Ashling to be happy not sad. For some reason, Ashling took what Tristan said to heart and since then has been rather content and happy with her simple life.

When she turned thirteen her older brother Simon decided to embark on a quest to the holy lands to fight in the crusades. Feeling that this would be the best way to avenge his motherís death. Since then, Ashling has been helping her father with his business, learning how to make arrows and bows. She spends most of her time in Sherwood Forest. Finding the animals and trees are better friends then people and that the forest is a rather soothing haven. She knows it like she knows the back of her hand.



(Graphics and layout are made for me by Sibylla of Jerusalem.)
My Novels:
Migdara: Land of the Gods - Out of Print
Kingdom of Conscience
Short Cuts
The Church - Out of Print
My Reference:
My Blog:
My Salons:
Ashling: Sparrow's Hideout
My Friends:
Doran Cloudrunner
Tanya Ivanova
Beatrix
Awoserra Aqenenra Apepa
Guenevere
Wyatt Earp
Isabella of Jerusalem
Mike Newton
My Favorites:
Planeshift
Hogwarts
Behind The Velvet Curtains
Narnia: Beyond the Wardrobe
Strange Harbors - Out of Print
My Pandas: