Select your genre:
My Awards:
My Badge Collections:

Supporters

Games

Muse
"Ad Victoriam"
Ratio et Consilium Propriae Ducis Artes*
Welcome to my Estate
*Motto translation: "Reason and deliberation are the proper skills of a general"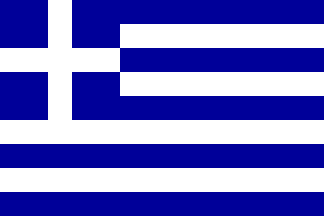 You're Greece!

Wise, old, and athletic you are one of the most prominent countries in the European Union. While Greece is an old country, you are constantly reinventing yourself in culture and economic success. But, as with all Greeks, You really would rather spend the day on a small island or a small boat than doing just about anything else. Though watching the games, whatever sorts of games they may be, is also appealing. Whatever you are, you're Greek to me.
Take the Country Quiz at the Blue Pyramid
Pano stin trella mou
In Memory of a Friend's Last Words to a Friend
"I love your soul so take care of it and in the mean time get out there and have as much fun as you can. AND THATS AN ORDER. Love Lilly"
My Novels:
Pan Historia Junction
Rome: The Power & The Glory
Zone : History
Zone : Other
My Reference Books:
Tolkienmoot
Book of Ages
My Blog:
My Salons:
My Friends:
Maximos Sergius
Salonina Matidia
Terbus Curius Malleus
Atalante Xanthippos
Meridias Aemilius
Hostilius Romulus
Sibylla Aristocratos
Julius Domitius
Liaus Horatius
Alison Lucina
Jove Romulus
Lady Isabella
Fulvia Clodius Pulcher
Hesperia Clodius Mellitus
Aithne Cornelius
Lysandra Demetriades
My Favorite Reads:
Rome: The Power & The Glory
My Pandas:
Smashing!
Dec 18, 2009 01:46 pm