Select your genre:
My Awards:
My Badge Collections: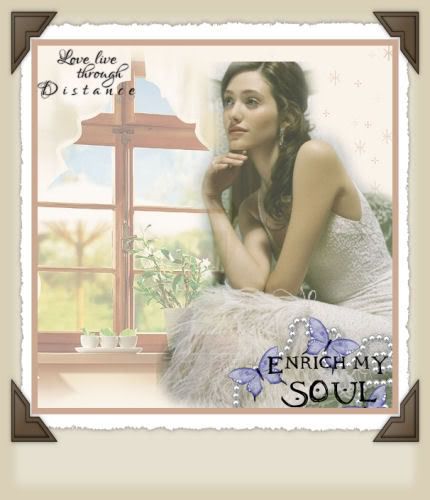 My story is an odd one. I hope you have the time to hear it?

Well, I went to stay at this old hotel which used to be someone's residence. I guess this family was pretty well to do and came to America from England with old money. They had one daughter who was the apple of their eye. She was betrothed to a man they hand selected and the two couldn't have been happier with the arrangement.

Well, there was this other man who had fallen in love with the daughter. Only she never felt the same. Sadly, he couldn't take the rejection. To make a long story short, he had pulled the old "If I can't have her, nobody can!" thing. So, he killed her, the finace and himself.

I hear the ghost of that psycho still roams the hotel in search of his lost love.

Anyway, things get strange when I go into the small museum they have there and see a portrait of this daughter. She looks exactly like me!!! Not just that, but now I'm having flashbacks or something. Do you believe in reincarnation? I don't know if I did before, but now I'm wondering. Even the hotel is familiar.

I don't know, but I think there is a mystery to be solved here.


My Novels:
Pan Historia Junction
Unveil Your Adventure
As the Snow Falls
My Reference Books:
My Blog:
My Salons:
My Friends:
My Favorite Reads:
Unveil Your Adventure
My Pandas: