Select your genre:
My Awards:
My Badge Collections:

Games

Muse

Achievement

Service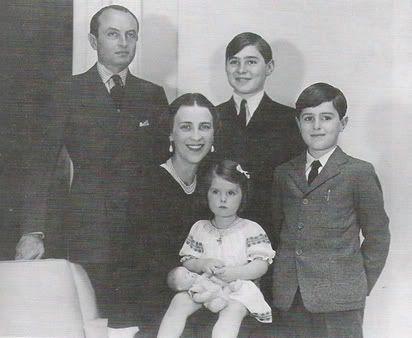 In THE IO EFFECT: Doran and I have been separated; I fell off the river bank in the dark and was swept away. I have met a strange group of people, and they are allowing me to travel with them. We're hoping to find shelter before the winter months set in.
In THE ROMANOVS- One Last Dance: Married to Prince Paul of Serbia. On honeymoon in England, and thinking about spending a few weeks in Paris on our way back to Belgrade.
My Novels:
The Romanovs - One Last Dance
A Scent of Mystery
The Io Effect - Out of Print
Zone : History
Zone : Science Fiction
Pan Historia Junction
My Reference Books:
Kiss the Cook
My Blog:
My Salons:
My Friends:
Marie Nikolaievna
Anastasia Nikolaievna
Christopher of Greece
Irina Ekaterina Peterova
Alexei Nikolaevich
Mikhail Alexandrovich Romanov
TatianaDmitrievnaGoganova
Bella Donna
Ankhesenpaaten
Graf Sylvester von Hohenlohe
Fr Nicholas Smirnovsky
Pavel Nikolaevich Balashenko
Doran Cloudrunner
Dak Mazerion
HRH George Duke of Kent
Red Barron
Aunt Miechen
Sir Terrance Marbury
Colonel Hans Landa
Ben Greeley
Grace Isobel Armstrong
DCS Christopher Foyle
Arthur Nash
Fr Ambrose Vosnesensky
Athena
Scipiana
Lord Robert Sinclair
Clio
My Favorite Reads:
Trees of Glass - Out of Print
The Stars Are Dreaming Wicked - Out of Print
The Crossroads
Apartment Living - Out of Print
The High Adventure - Out of Print
A Hard Day's Night
Tales of the Clockwork Empire
My Pandas:
For maximum effort (and effect) in ASOM !!
Nov 07, 2010 06:20 am
The Better Angels award... Outstanding!
Oct 05, 2010 07:16 pm
Bucolic Tranquility -- a nice touch as always!
Aug 06, 2010 07:08 pm
Through the eyes of a child this post is a must read!
Jul 06, 2010 05:17 pm
So descriptive ! From ASOM with thanks
May 17, 2010 02:29 am