Morning in the Captain's Cabin
Author: Sesen
Date: 01-16-12 17:01








A free-style poem...in words and pictures. A feast for the senses...the sights, smells, sounds, and feelings when waking in the Captain's cabin...

~~~~~~~~~~~~~~~~~~~~~~~~~~~~~~~~~~~~~



Morning in the Captain's Cabin

Dreaming – standing at the helm – waves crashing over the rails -
The Captain holds the wheel with one hand – his compass in the other –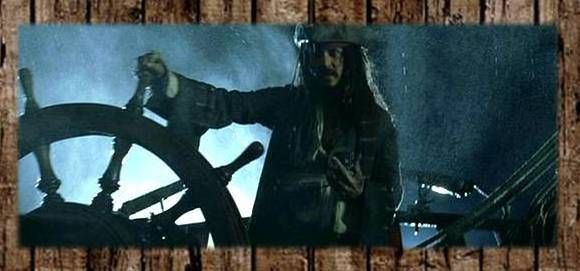 The Black Pearl forges through the storm – conquering each wave.
I have no fear…I have faith in my Captain and our ship…I stir in my sleep -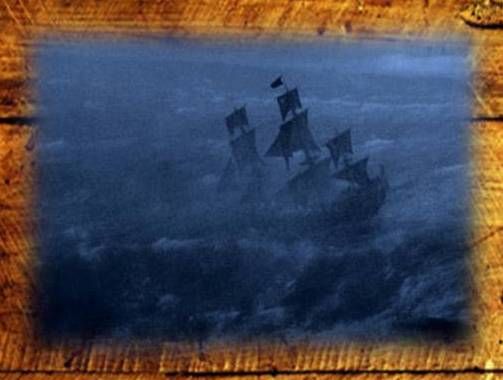 And awake – warmth envelops me – I feel the rocking of the Black Pearl -
Covers thrown back, a cascade of hair lifts from around me.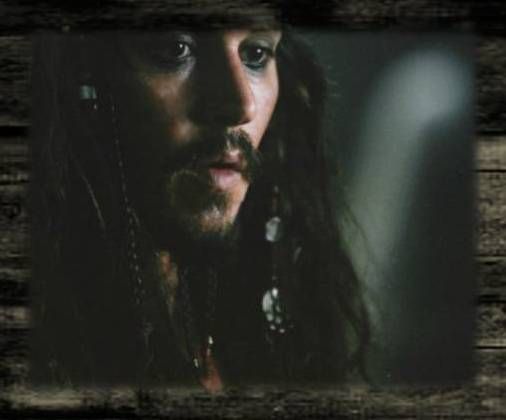 The warmth I've felt all night, gradually leaving me -
His body untangling from mine – my Captain is awake.




The sun is just a faint glow in the east, candles and a lantern are lit –
A drawer opens and closes - a closet door –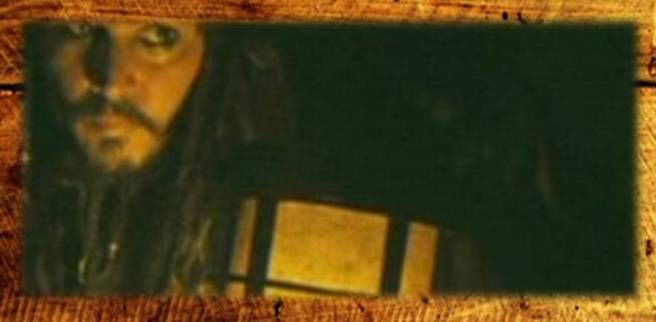 Footsteps on the wood floor – and then a soft whisper –
My Captain's voice – "Darlin', time to get up."




The rustle of clothes hastily put on – tying of a sash –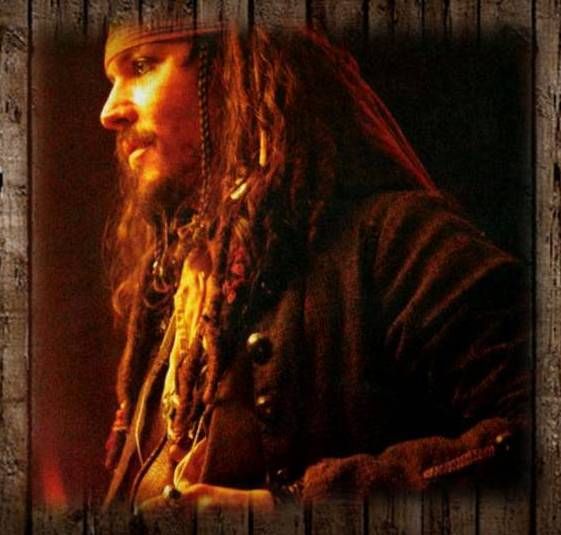 A blur of a red bandana in the dim light –




The smell of leather, boots and belts – a buckle fastened –
Heavy boots walk on polished oak, "Rise and shine, my sweet."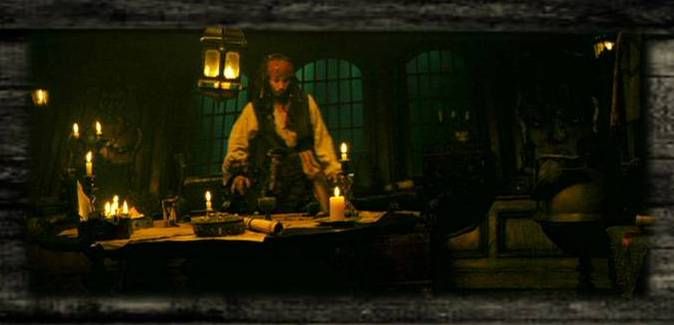 The rattle of a set of keys, a compass cover is opened – then closed.
In the grey light, a hat drops on the floor – then is picked up.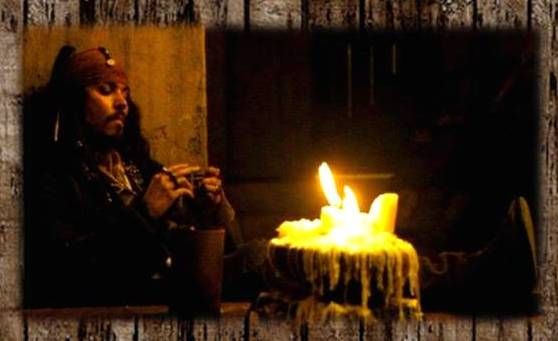 The cabin door unlatched – morning light floods in –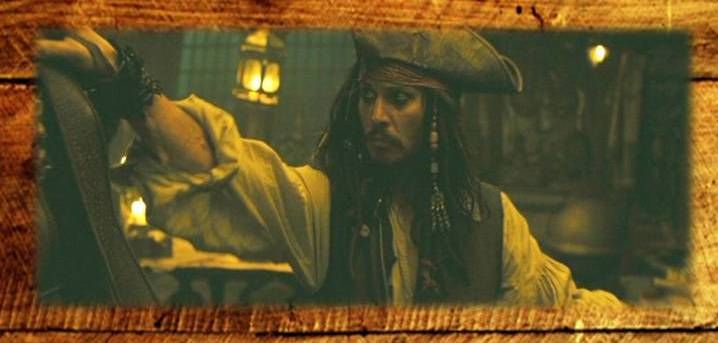 "Sun's up, luv" – my Captain steps out onto the deck.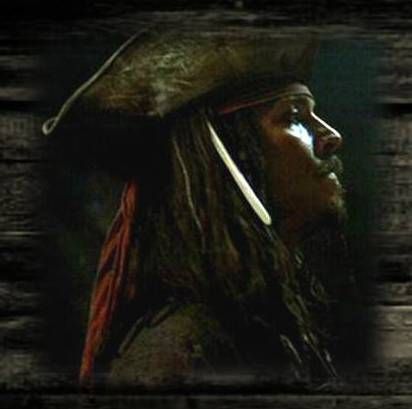 Voices from the world outside – "Status, Mr. Gibbs."
"Three degrees north - aye, aye Captain" – the Pearl's wood creaks.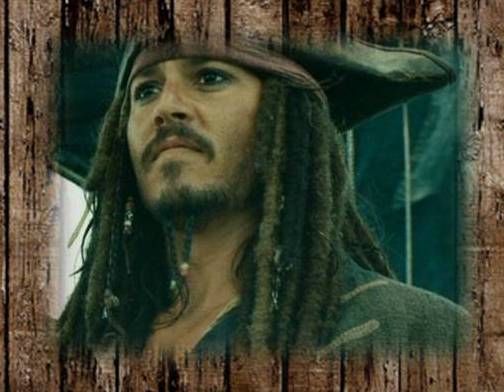 Footsteps pounding on the deck – the sound of spars moving,
Sails dropping – my Captain's command - "Make fast the moonraker!"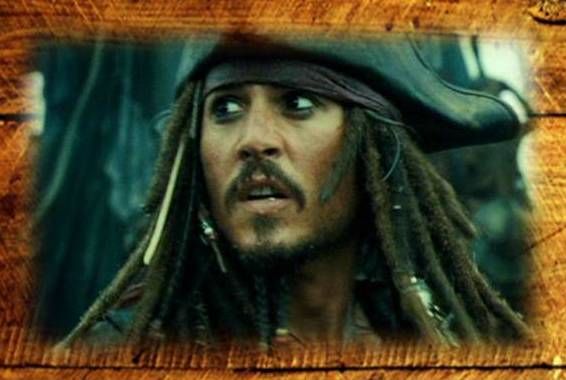 Slowly I rise from our bed – the smell of my Captain's skin still in the sheets.
I smile – sweet, sweet memories of last night – then my feet on the cool floor.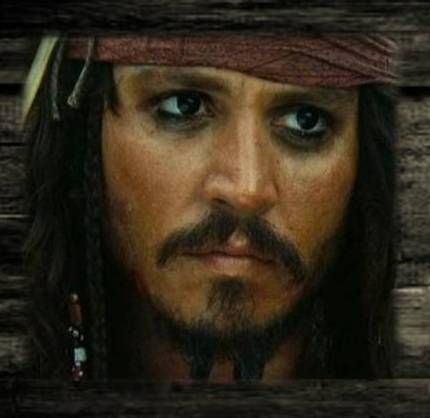 The cabin door swings open and my pirate enters – holding two steaming mugs –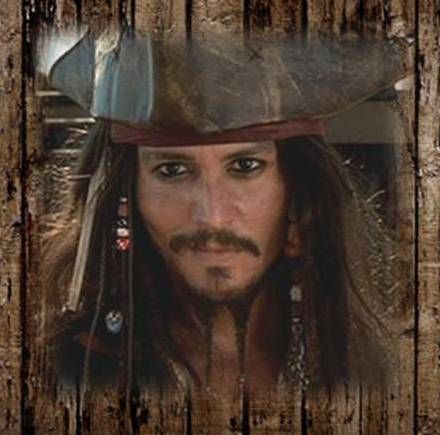 So handsome, so invigorating – so gallant – "Some coffee, luv?"




My playful pirate hands me my robe – satin and lace looking odd in his strong hands.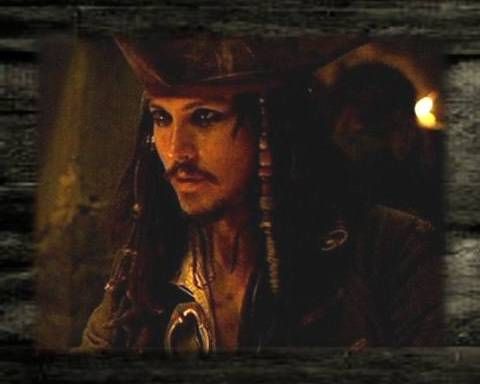 He smiles - with a stare far too passionate for the morning hours.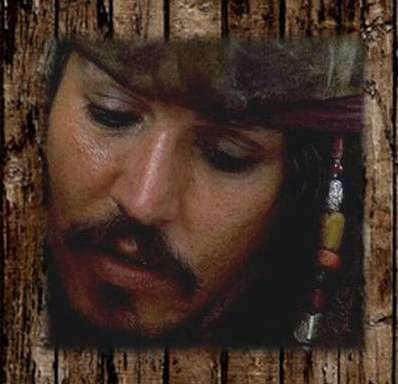 A wink and a laugh – as warm as the sun…as he sits down to study his newest map.




I lean over his shoulder – touch the sea spray on his dreadlocks – my sailor.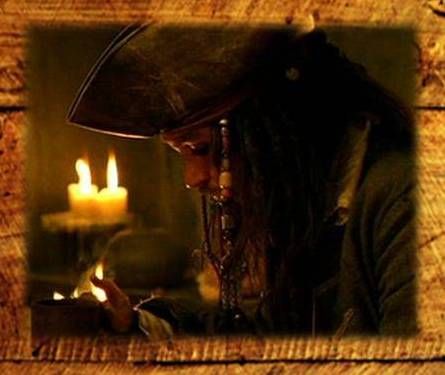 Plans to make for the day - a chart prepared - his sword sharpened -




- pistol cleaned -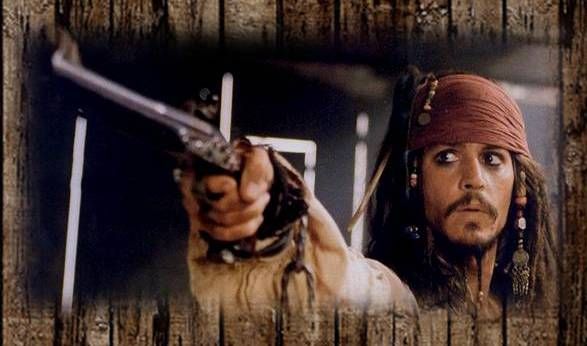 My Captain's world - a world of sails and the sea -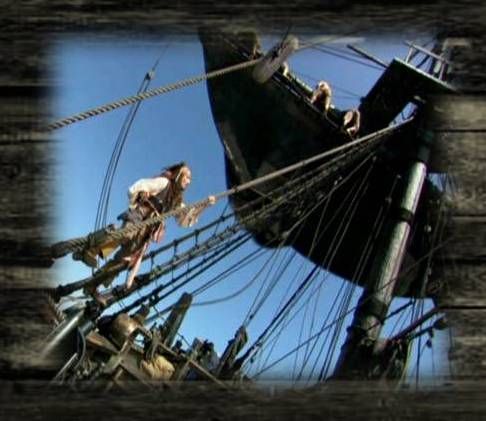 - maps and treasures –




The sunshine - and the brisk wind, dreams - and desires -




I awake to each morning, fresh from his embrace -




- overjoyed to be the Captain's lady.